Shipment consolidation in logistics is a necessary strategy in the modern era of shipping freight. The idea is to improve efficiency and cost-effectiveness along with accuracy and speed. Shipment consolidation is essential for any business, regardless of freight size.
Shipment consolidation in logistics empowers carriers and shippers to combine their shipments into a single FTL or FCL load. Advances in transportation management systems (TMS) ensure accuracy and efficiency in consolidating shipments to reduce spending and maintain a high volume of available transportation options.
Want to learn more about saving money on shipments while ensuring best-in-class service and support? Transload Services USA has a plan; our recipe for success is just a read away.
What is Shipment Consolidation in Logistics?
Shipment consolidation in logistics combines multiple smaller shipments and then converges them into one larger, more comprehensive shipment. This idea extends to applications such as dry van trailers and shipping containers.
There are various value-added benefits for the carrier and the shipper whenever shipment consolidation in logistics occurs. The entire process of consolidating shipments reduces requirements across the board from pick up to delivery.
In today's supply chains, not all shipments are considered full-capacity loads. It's common practice for shippers and carriers to move freight shipments that only fill part of the container or trailer.
You can apply consolidated shipping in any service option in logistics:
Ground Freight
Ocean Freight
Air Freight
Shipments are generally consolidated before they reach their transportation staging site. These staging areas are often referred to as gateway or transference facilities, and they are the ones that handle the repacking of trailers and containers.
Whenever a shipment is picked up and transported for international shipping, for example, the load is emptied, then repacked into a container with another shipment to fill the container. The process is similar for ground or air freight as well.
For more about consolidation services, check out our article on the benefits of freight consolidation.
FTL vs LTL in Truckload Shipping
Shipment consolidation as it relates to full truckload (FTL) versus less-than-truckload (LTL) shipping is quite simple in practice. Various sizes of dry van trailers are used to accommodate these two forms of freight consolidation.
Standard dry van trailer sizes include:
26-foot dry van trailer (more common in LTL shipments)
28-foot dry van trailer (more common in LTL shipments)
48-foot dry van trailer (more common in FTL shipments)
53-foot dry van trailer (more common in FTL shipments)
When an over-the-road shipment is consolidated, there is also the option of using what's known as ventilated dry vans to accommodate any shipment that requires ventilation. Smaller loads are consolidated into 24 to 28-foot dry cans, whereas 48-53-foot trailers accommodate FTL shipments.
FCL vs LCL in Marine Shipping
Shipment consolidation as it relates to full container load (FCL)versus less-than container load (LCL) is identical to FTL vs LTL. However, there is a difference in storage units since ocean freight is often transported in marine shipping containers.
Common shipping container sizes include:
10-foot shipping container (uncommon)
20-foot shipping container (most common)
40-foot shipping container (most common)
53-foot shipping container (uncommon)
Pallets or shipping boxes are stored in a shipping container just as easily as a dry van trailer. Generally, shipping containers are stacked in a container ship's hull and also on the deck. There is also a difference in both FCL and LCL in terms of consolidation.
When a shipper has only a couple of things to ship, their order is consolidated into an LCL shipment. In the case of something larger, goods are consolidated from an LCL into an FCL shipment.
Why are Consolidated Shipments Popular?
Consolidated shipments are so popular due to the tremendous cost savings surrounding the entire point of why a shipper would consolidate in the first place. There are numerous advantages and disadvantages that come into play when consolidating a shipment.
Thankfully, there are far more advantages than disadvantages in the grand scope of shipping consolidation. Ultimately, as the shipper, you must determine whether shipping consolidation in logistics is the best fit for your business.
The table below represents a portion of a study done to evaluate the transportation practices in California's cut flower industry. The information presented by Christine Nguyen carefully outlines the cost savings that are associated with consolidated shipping costs relative to standardized shipping in this particular industry.
Transportation Costs: Shipment Consolidation vs. Standard Shipping
Not only is there a cost savings associated with consolidating your shipments but there is also an increase to the available volume that is being shipped as well. When converting smaller loads into an LTL shipment, or larger ones into an FTL load, the amount of additional volume increases dramatically.
Just as shipment consolidation benefits the shipper, it also has advantages for the carriers. The carrier can organize multiple smaller loads into a single LTL or FTL shipment. Fewer trucks on the road with trailers and pallets means fuel savings all around.
Learn how to calculate consolidation services for your shipment with our article on consolidated freight costs.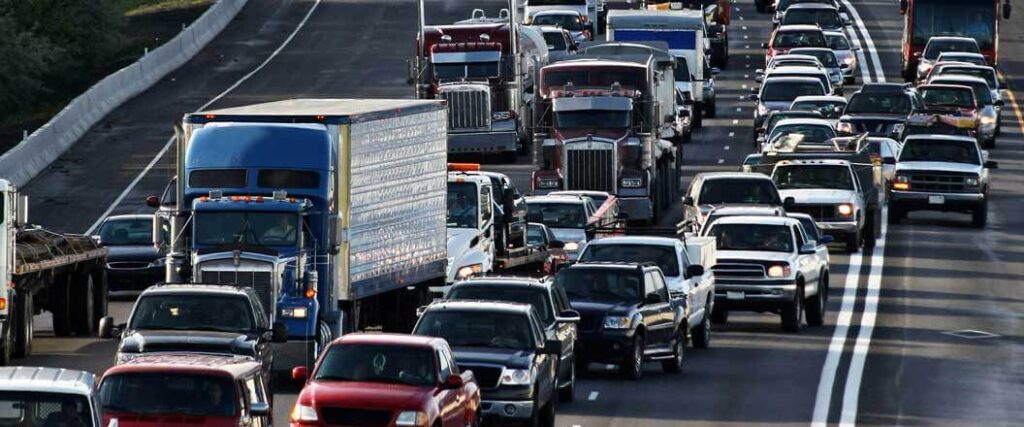 Shipment Consolidation in a Supply Chain
With the complex shift from traditional brick-and-mortar stores to a more centralized and growing eCommerce market, the need for effective and reliable supply chains is a top priority. The increasing market demand for goods dictates that an evolution in supply chains is needed.
That evolution comes from shipment consolidation in the modern supply chain. Consolidation is a methodology within a supply chain that is proven to affect productivity and efficiency positively.
Businesses can see benefits in the following areas:
Improved performance filling orders
Incredible cost savings to the shipper and carrier
Increased overall supply chain efficiency
Faster turnaround time for loads with increased capacity
By combining shipments strategically, a larger volume of goods can move across shipping lanes at a higher frequency due to a greater volume of trucks and trailers available. This reduces the chance of gridlock occurring within a fleet of available trucks and trailers for LTL and FTL shipments.
Supply chains will often use a consolidated warehouse as a staging site to effectively store, sort, batch, and ship freight all over the country. After goods are sorted and batched, part of the process pairs them on similar destination FTL shipments.
With the help of advanced technologies in software and automated systems, consolidation is a snap, and both shippers and carriers reap the rewards. These software and automated systems help supply chains meet the consumer's demands in today's market.
Along with LTL and FTL consolidation services, there is a partial truckload (PTL) where two businesses combine their shipments to create an FTL shipment. Freight consolidation has multiple service options available for any type of shipment.
Combining both LTL loads into an FTL load reduces the costs for both shippers in terms of fuel costs and the use of multiple modes of transportation. Consolidation within a supply chain keeps goods flowing at a high rate without needing large-sized inventory management.
What are the Three Methods of Consolidation?
Three consolidation methods cover the main areas of freight consolidation service options. We briefly reviewed freight consolidation services earlier. However, we will go into greater detail regarding what options are available in this section.
As a business, you need to consider the incredible benefit one of these services can bring to the table in positively affecting every area of your shipping services. Through the use of these services, your businesses are instantly transformed to meet the needs of a demanding market.
Three consolidation methods of shipping are:
Ground Shipping Consolidation: This combines any sized LTL shipment with others to form an FTL shipment. This is also done with route planning to reduce the number of trucks needed for a particular destination.
Ocean Shipping Consolidation: Similar to ground shipping methods, ocean shipments are combined and transported as small LCL shipments that can't otherwise fill an FCL container. Similarly, even smaller shipments are used to make up an LCL shipment saving on costs.
Air Shipping Consolidation: This method is the fastest and most expensive. Anything that is time sensitive will utilize this option. One key consideration regarding air shipping is the available space, which is small compared to an ocean vessel or rail car.
Logistics, by definition, is the organizational movement of goods across various destinations. Shipping consolidation takes the concept of logistics to the next level of optimization and efficiency.
The same principles apply regardless of the shipping method used. Smaller loads are combined with others to fill an aircraft's cargo section, a truck's trailer, or a ship's freight containers.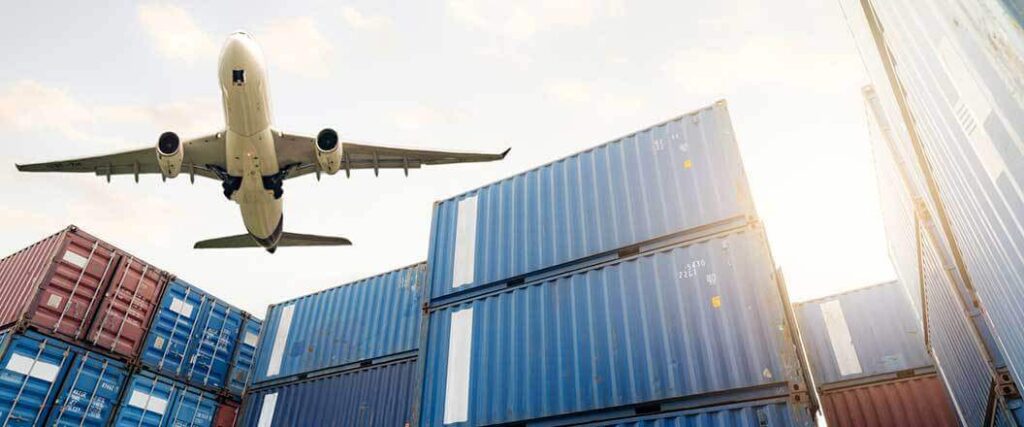 Advantages of Shipment Consolidation in Logistics
In the business world, time is money, and the need to find ways to reduce the time it takes to receive an order and deliver it anywhere in the world is a process. This process is costly, takes time, and consumes valuable resources along the way.
That is why it is always essential to weigh out the pros and cons of any business decision to determine whether it's the right choice for you. It's better to tackle a task with resources than to go in alone.
Deliberate collaboration with other shippers to combine shipments has so many distinct advantages.
The following key points illustrate how impactful shipment consolidation can be for a business.
Reduced fuel costs and emissions: When multiple shipments are combined into a single shipment, there are direct cost savings in the amount of fuel required. Using a single truck versus multiple trucks saves on fuel costs and emissions.
Reduced shipment costs: Using a single truckload with other shippers reduces the overall cost of the trailer or container. Splitting the space reduces the cost of shipping considerably.
Reduced transit times: Shipping goods within a short transit is possible with virtually little lead time. More often than not, most freight travels along the same routes, which reduces shipment time.
Reduced capital required: With the help of third-party logistics (3PL), you have access to a fleet of transport vehicles, storage and sorting facilities, and logistical asset management teams, which saves your business money from acquiring these services.
Multiple transport modes: Through the use of a 3PL transload partner, multiple modes of transportation are available for easy shipping. Whether it is truckload, rail, barge, ocean vessel, or air, a shipment consolidation service has you covered.
Reduced damages and theft: Dedicated transportation services significantly reduce the risk of damages and theft. Through careful planning and execution, loading and unloading, using fewer vehicles, and reduced physical handling of your goods, damages and theft are minimized.
Latest technologies: With the aid of transportation management systems (TMS), warehouse management systems (WMS), and automated technologies, shipment consolidation is more accurate and efficient than ever.
The direct benefits felt by a shipper when using shipment consolidation are plentiful. Every aspect of a shipment is both efficient and cost-effective. Remember, you are in the business of making money, so the least amount of inherent cost associated with running a business, the better.
Do you have questions? Then we have answers. The experts here at Transload Services USA are standing by to answer any questions you might have about your shipments and how shipping consolidation can serve you.
Disadvantages of Shipment Consolidation
Like anything in life, there are always pros and cons. In the case of shipment consolidation, there are numerous advantages. However, there are unique disadvantages as well. Fortunately, the disadvantages are nothing more than complexities easily mitigated by a 3PL.
From additional organizational steps, increased time to execute, reverse shipping, and placing trust in a shipping partner, these disadvantages are a side effect of shipment consolidation. However, it is essential to remember that the pros outweigh the cons.
Factors that can negatively affect consolidation efforts include
Scheduling complexities: Initially, scheduling a consolidated shipment can prove complex and inconvenient. A tremendous amount of resources are required to organize and facilitate a single consolidated shipment, let alone an ongoing schedule.
Time-consuming process: Consolidated shipments take precision planning and management. The organizational effort required is immense and far-reaching. Because of these reasons, planning, strategizing, and executing shipment consolidation effectively can cost you to lose time.
eCommerce return shipments: The eCommerce market has exploded over the years, and with the surge in digital market purchases come returns of purchased goods. Reverse shipping is expected to be swift, but there are inherent difficulties in the shipping process, making facilitating f returns with consolidation cost-prohibitive.
Aquiring a trusted partner: When looking for a partner in shipment consolidation, you will have to sift through carriers to find one that specializes in consolidating shipments. Not every 3PL is equipped to handle or has experience in shipment consolidation.
Regardless of the few challenges that come along with shipment consolidation, the benefits are too many and too widespread to ignore. As a shipper, especially in a constantly changing marketplace, adapting to the changes with an ace up your sleeve is the best option for a business that wants an edge over the competition.
Consolidate Your Shipments with Transload Services USA
Are you in need of shipment consolidation? Then look no further - let the experts at Transload Services USA help move your goods quickly. Our knowledgeable and friendly staff is ready to enhance your shipping needs with a premier shipment consolidation solution.
Transload Services USA offers a level of transparency and service, unlike anything you have ever experienced. Our team is dedicated to your shipping needs from the first to the last mile.
Additionally, we offer services like:
We have strategically located facilities nationwide with an incredible 24/7 support team. You can call us at (866) 757-1109 for more information or click to get in touch with one of our team members.
Share
Copy URL to Clipboard